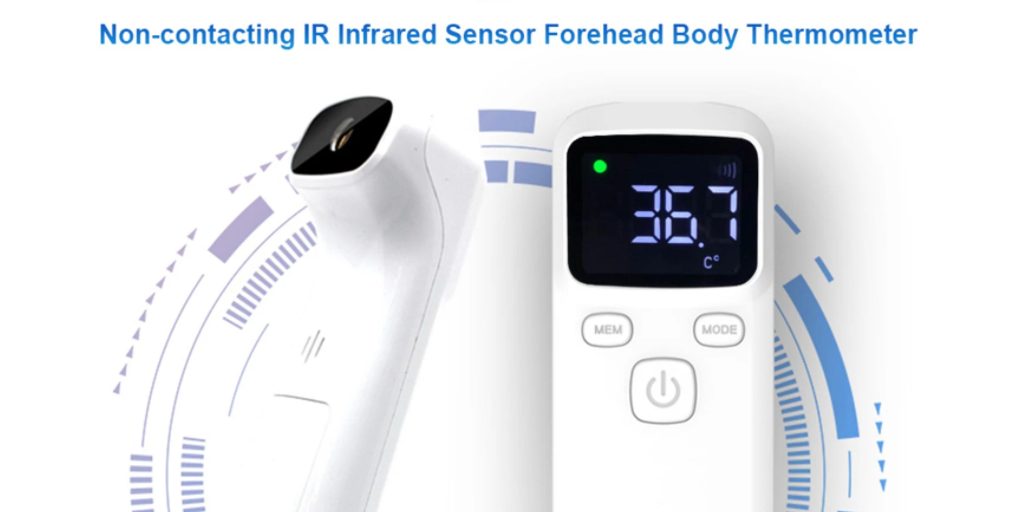 24 Nov

Deal της ημέρας! Ηλεκτρικό θερμόμετρο με 11€!

Μπορεί τελευταία να έχω καιρό να ανεβάσω κουπόνια αλλά ποτέ δεν σας ξέχασα. Μιας και είμαστε σε καραντίνα και ο χρόνος είναι κάπως περισσότερος άρχισα πάλι να ψάχνω διάφορες προσφορές και θα σας τις παρουσιάζω με την μορφή προσφορά της ημέρας. Θα επιλέγω καταστήματα της Κίνας, Ελληνικά αλλά και μεγάλες πλατφόρμες όπως η Amazon.

Σήμερα λοιπόν θα ξεκινήσω με κάτι επίκαιρο και χρήσιμο σε αρκετούς ειδικά με το που γίνει το άνοιγμα της αγοράς και των υπηρεσιών. Το ηλεκτρικό θερμόμετρο που ανακάλυψα στο Cafago.com τρέχει σε flash sale στα 11€ μόλις.

Με λειτουργίες εύκολες στην χρήση + ότι δεν περνάει τελωνείο λόγω μικρής αξίας είναι μια καλή αγορά που μπορείς να κάνεις σήμερα.

Το βρίσκεις εδώ –> https://bit.ly/33b2ZNG

Αναλυτικά χαρακτηριστικά:

Features of thermometer:
Non-contact infrared measurement, reliable to use.
LCD clear digital display, informing you different situation of body, clear display, nice view.
Comfortable grip handle, ergonomic and nice use experience.
Designed with alarm function, it warns by preset alarm setting and it can work quietly with mute mode.
32 Groups memory function for recording and easy to change its measurement unit as you needed.
Batterys powered, bills free and cost-saving.
Mini size &  light weight, it is portable & space-saving.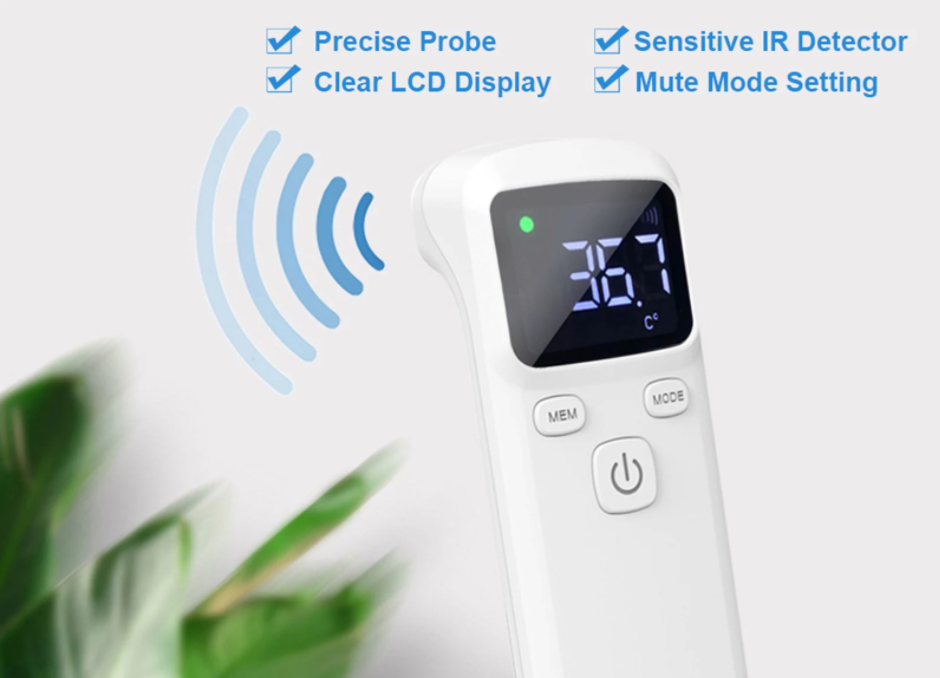 Features of oximeter:
Display Parameters: blood-oxygen SPO2 value, pulse value, pulse waveform chart.
Clear L-ED Display Screen: Adopted clear & precise L-ED screen display.
Display Mode: Up and down directions meet your different need.
Energy Saving & Eco-friendly: low pow-er consumption, and it is powered by 2 * AAA b-atteries can last for long working hours(B-atteries are not included).
Automatic Shutdown: when no signal is generated, the product will automatically shut down after 8 seconds.
User-friendly: Integrated with blood-oxygen probe and processing display module, the product is simple to use, low pow-er consumption, small size, light weight and easy to carry.
Specifications of thermometer:
Item type: Thermometer
Input voltage: D C 3 V
Power source: 2 * AAA B-atteries (Not Provided)
Material: ABS
Color: White
Measuring distance: 10-50mm
Measuring hour: 0.5 seconds
Auto power-off: Approx. 20 seconds
Measurement range:
Body Temperature Mode 32℃~42.9℃
Accuracy: 32-34.9℃ ±0.3℃
35-42℃    ±0.2℃
42.1-42.9  ±0.3℃
Working temperature: 10-40℃
Working humidity: ≤80%
Storage temperature: 0-50℃
Memory groups: 32
Specifications of oximeter:
Item type: Oximeter
Power: <30mA
Material: ABS+PC
Item color: Blue
Blood oxygen saturation measurement ran-ge: 70%~99% ±2%
Pulse rate display: 30-240BPM, ±1% or ±1BPM
Automatic shutdown: no finger insertion, 8 seconds automatic shutdown
Working temperature:5-40℃
Storage temperature:-10-40℃
Package size:175 * 85 * 60mm/ 6.9 * 3.3 * 2.4inches(Length * Width * Height)
Package weight: 101g/ 3.6ounces